Presentations IBTC 2021
With its ten presentations and seven round table sessions, the IBTC 2021 had a wide-ranging online programme. Themes included marketing, the bicycle trends during and after the Coronavirus crisis and camping for cyclists. A short impression of all the subjects reviewed.
Trends during and after the Coronavirus crisis
Wim Bot of the Netherlands Cyclists Union went straight for one of the hottest topics around; the effects of the Coronavirus crisis on public mobility. And the consequences are major. Public transport almost disappeared from the scene, bicycle use rose spectacularly and plans for laying cycle paths were brought forward and speeded up in various European cities. While Europeans rediscovered, almost by necessity during lockdown, the attractions of their own region, town or residential area, and started paying more attention to their own health and a healthy lifestyle. According to Bot, these trends offer enormous opportunities for the development of cycling tourism after the Coronavirus crisis. By developing more attractive opportunities for cycling holidays and investment in cycling infrastructure, these opportunities can be realised.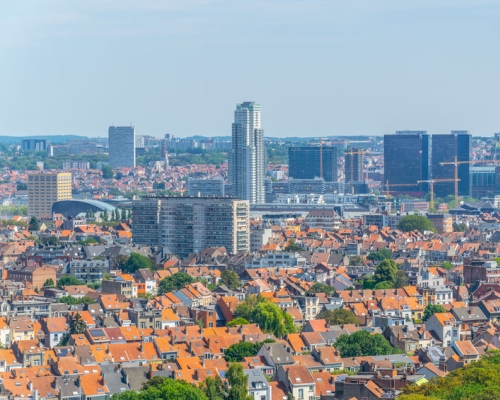 Brussels: a new cycling city
In his keynote speech a, Frederik Depoortere, the cycling manager of the Brussels Capital Region, unveiled Good Move, a project that encourages sustainable mobility in this busy city. In practice it means: less space for cars, more space for cyclists and walkers, resulting in a healthier environment. Following consultation with all stakeholders, the first changes were made; shorter waiting times at traffic lights for cyclists and pedestrians. While the sacrifice of a car lane in the busy Wetstraat for a wide cycle path, drew even more attention. The next steps include laying more than 40 km of bicycle lanes to fill up the gaps in the bicycle network and a major extension of the 30-kilometer zones. This should lead to a more liveable city in which it is a pleasure to get on your bike.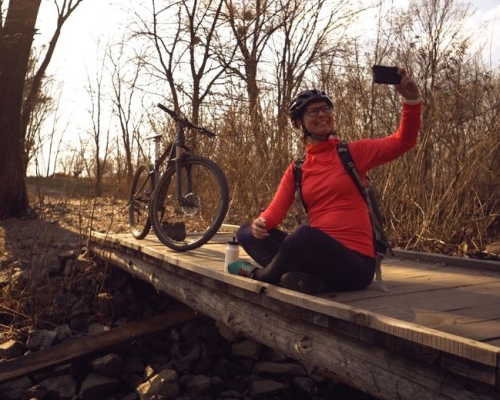 Influencer marketing
Sandrine Buffenoir of 'Atout France' in Amsterdam zoomed in on a relatively new marketing phenomenon: the influencer. Is it worthwhile deploying an influencer for promotion of a cycling route or a cycling network? During her IBTC presentation, Sandrine was able to answer 'Yes' to both questions. Influencers can produce authentic, high-value content that matches the experience world of their followers. They are experts in their field and their followers listen attentively to the choices they make. But the influencers chosen must in turn be a good match for the product you want to promote.

'Atout France' has been working with influencers for several years and looks for long-term relationships with them. The agency looks at a number of selection criteria including the number of followers an influencer has on social media and the response posts attract. But for the promotion of cycle routes it is also vital to have influencers who are active in a specific niche – cycling tourism – but who may not have that many followers. "Who you eventually work with for promotion is self-selecting based on your experience of working with them. What is important for us is that an influencer behaves properly when they are out and about. Sticking to agreements and treating our partners with courtesy."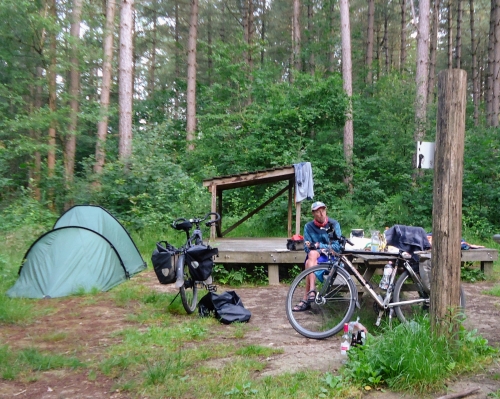 Camping with bicycles
Cycling journalist Bert Sitters can call himself an experience expert having visited more than a hundred countries by bicycle. On his travels he found that much could be improved in the provision of facilities for cyclists touring with tents. During the IBTC he came up with numerous examples of points for improvement, in this case focused on the situation in France. He postulated bringing in a lower tariff for campers on bicycles, who, after all, take up far less room than a family with a car plus a big tent or people with caravans and campers. In his view more special pitches must be laid out for the legion of touring cyclists on camping sites. Just a few simple measures can make the stay of camping cyclists much more pleasant, such as a day room, kitchen with fridge, and a picnic bench by the tent as well. Sitters also drew attention to the Accueil Vélo-label (Cyclists Welcome). Accommodations displaying this sign offer touring cyclists a warm welcome, as well as bicycle repair material, facilities like bicycle hire, baggage transport etc.
Campsites in natural settings
Silvie Hermsen of 'De Groene Koepel' (The Green Dome), a Dutch organisation for sustainable tourism and recreation, showed examples of how things could be done better than the situation Sitters had just described. The 148 affiliated camping sites in natural settings in the Netherlands, Belgium and France are an Eldorado for touring cyclists looking for peace and quiet. These sites offer budget friendly prices and a rural spot surrounded by nature, with special little fields for cyclists and walkers. There are also special trekkers huts for this group of tourers. The latest addition to the offering of 'De Groene Koepel', are places for hammock campers, a new trend for trekkers. Furthermore, in the Netherlands, seven unique bicycle routes have been set-out linking these camping sites in natural settings.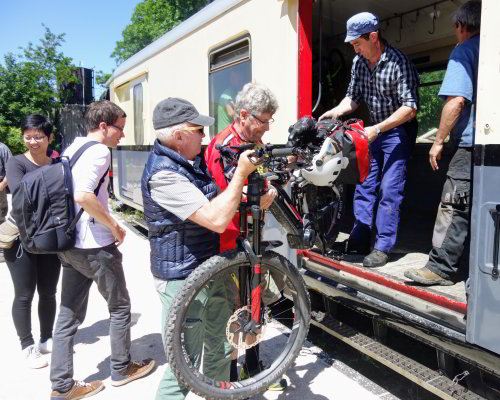 La Dolce Via and LF Zuiderzee route
Various routes in Europe were reviewed, including La Dolce Via, the Cycling Route of the Year 2020. Lucile Clara from Ardèche Tourism in France sketched out the development of the route over these former railway lines. The co-operation with a vintage steam train, including a bicycle wagon, which can take you (up) to a good starting point, adds another dimension to the experience of this route. Bike boxes to safely stall your bicycles, picnic benches, strategically sited drinking water taps: all of this makes La Dolce Via a route with a high level of provisions. Leon Hoogsteen of the Netherlands Cycling Platform explained the phenomenon of iconic routes, with the LF Zuiderzee route as an example. By 'branding' certain routes by using story telling and its own website, they draw more attention and will attract more cyclists.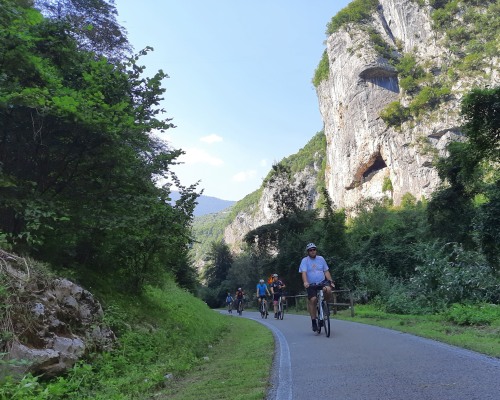 Brenta-route and Loire à Vélo
Luca Chenet of marketing agency Bike Adv reviewed the Brenta-route (35 km) in the north of Italy. Not only do the magnificent views and a vehicle free cycle route provide a pleasant ambience in themselves, the transport by train, the gastronomy of the region and the Giro-etappes ridden round the Valbrenta gorge all contribute to the experience. The Loire à Vélo in France was central in the presentation by Estelle Vandenbroucque & Virginie Priou (Pays de la Loire and Centre-Val de Loire). No fewer than 1 million enthusiasts cycled this route along the Loire valley, a number that can be attributed in part to years of international marketing campaigns and – as simple example – a website in four languages. Furthermore, cyclists can count on complementary facilities like free bike transport by train, accommodation with the Accueil Vélo-label (Cyclists Welcome) and bicycle service stations.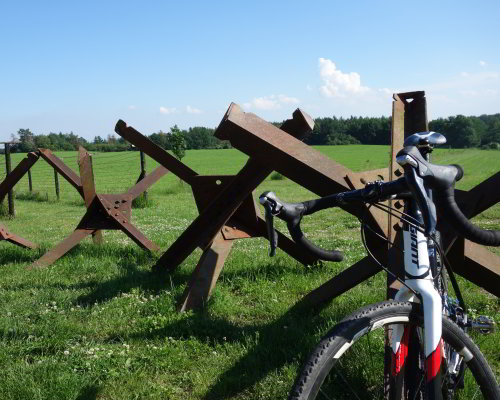 Iron Curtain Trail
Daniel Mourek, EuroVelo-cordinator in Czech, spoke about the Iron Curtain Trail, the cycle route along the former Iron Curtain. The sections in Austria, Czech and Slovakia came about via a Euregio project. In the meantime, the route has been signposted in those countries, rest places have been set up and cyclists can benefit from different variants of the 'cyclists welcome'-label.