Custom made stands
If a standard stand does not match your requirements, our stand builder can make a design based on your own personal requirements.

You can of course supply your own design. This may be simple or chic and specially designed to project the image you wish to for your company and to attract the kind of visitors you are interested in.

Interest in this? Contact us: or +31 20 600 25 79.
You will receive a quote with specified costs in advance.
Stickers and photo panels
You don't have your own stand, but you still want to give your presentation a special identity? Dress up the standard stand with your own photo material. Our stand builder prints everything tailor-made.
The possibilities:
full color print system walls
wood construction walls with full color canvas
system panel with full color panels
logo stickers for various applications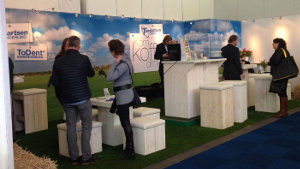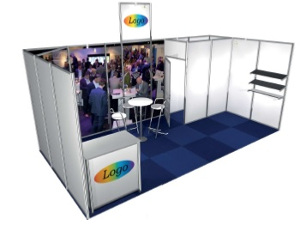 Interested? Contact us. In advance you will always receive a quotation with specified prices.