The International Bicycle Tourism Conference
The dates for the next IBTC edition have now been announced: January 19 and 20, 2022. Again, this is a 100% online conference at a budget-friendly rate. Participation in the event is actually a 'must' for everyone who is active in cycling tourism.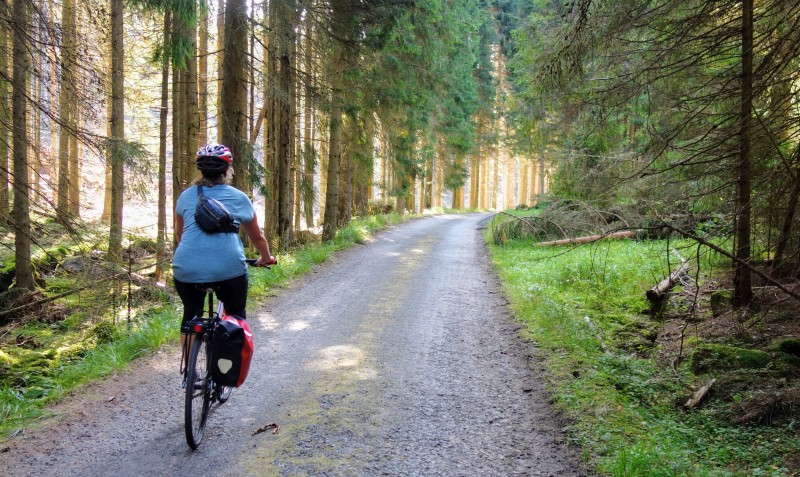 Cycling networks
A striking feature of the program for the IBTC 2022 edition is the focus on bicycle networks. After Belgium and the Netherlands, more and more countries are thinking about introducing junction routes. These are sometimes combined with networks for other 'slow traffic', such as walkers, horse riders, skaters, etc. The advantage of a bicycle network is obvious. As a result, cyclists are no longer bound to routes from A to B, but can put together a tailor-made tour themselves, and combine several routes with each other as desired. Marco Berends of Danish Cycling Tourism will provide insight into methods for setting up networks at the IBTC 2022.
Bikepacking routes
New to the IBTC program are bikepacking routes. Bikepacking is still a niche in the cycling world. Bikepackers often go out on a mountain bike for several days and tie their luggage to the bicycle. Is it relevant from an economic/touristic point of view to set out separate cycling routes for a relatively small group? Does it generate extra income for the local economy? Taneli Roininen and Kristiina Vaano tell more about this during a keynote about two bikepacking routes in Finland, the Arctic and South Coast Bikepacking Trail.
Strengthening the economy
Most of the income from tourism often flows to specific areas in a country, such as the coastal regions in Spain. These are the regions that have focused on mass tourism. An advantage of cycling tourism is that cyclists often avoid the well-known tourist areas and visit sparsely populated regions. In this way, the income is better distributed across the country. Minister José Luis Soro of the Spanish region of Aragón tells more about the cycling strategy of this region in order to strengthen the local economy.
Cycling country Luxembourg
Two ministers from the Grand Duchy of Luxembourg have been invited for an IBTC keynote: François Bausch (e.g. Mobility, Public Works) and Lex Delles (e.g. Tourism). They tell how the country invests in bicycle tourism and new bicycle projects. In addition, Luxembourg also offers another great advantage to cyclists. You can travel there for free with public transport and you can also take your bike with you on the train for free.
Roundtables
The roundtable discussions are a much appreciated part of the programme. In small groups, participants exchange their experiences and opinions on a particular topic. The number of people at the virtual table is limited to a maximum of 10-12 people. Six to eight roundtables are planned for the upcoming IBTC 2022. Do you have a good idea for a roundtable topic? Share it with us at
View the program.