Lecture program
In 2024, there will again be a 'live' lecture program again. Rent a lecture room and introduce the public to your product, destination or service!

Room 4, with 80 chairs, is dedicated to exhibitors' lectures. They can hire this room by the hour.

The other rooms are in principle reserved for non-commercial lectures. The rental thereof can nevertheless take place in consultation, if the room is available.

More information: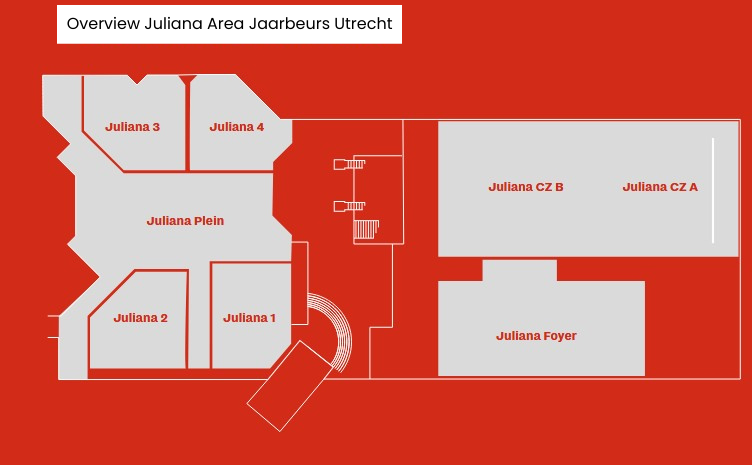 Tariffs 2024
Room
chairs

tariff per hour
11.30-14.30
tariff per hour
other hours
Room 1
80
€ 390.00
€ 325.00
Room 2
80
€ 390.00
€ 325.00
Room 3
80
€ 390.00
€ 325.00
Room 4
80
€ 390.00
€ 325.00
Juliana Room CZ-A
246
On request
On request
Juliana Room CZ-B
150
On request
On request
Juliana Foyer
176
On request
On request

Interested? Send an email to .
Please note!
The tariffs per hour include IT and audio-visual facilities (laptops, beamer, sound and projection screen).
Please let us know in time if you want to rent a room. Usually, the program is almost finalized in December.
Prices do not include VAT.
Net time for the presentation is 45 minutes.*
*If you hire a room for an hour, it will include the time the visitors need to change rooms. In practice this means that you will have three quarters of an hour for your actual presentation. At the start of the hour the room will be handed over to you empty, and at the end it has to be empty once more.