E-bike Challenge is back on stage
The new dates are known for the next E-bike Challenge. On 11 & 12 March 2023, there will be another edition in the Minneapolis Convention Center. Want to know more about the latest edition? Then read on.
Edition 2022
Three years on from the last edition of the E-bike Challenge in Minneapolis, the event was finally able to go ahead again in the Convention Center of that city on 2 & 3 April 2022. Fortunately, the Minnesotans had not forgotten the Challenge during the Covid lock-down years. The event was well attended and exhibitors and visitors were satisfied with the 'Challenge 2022'.
Unique test event
The event is unique in the US. Nowhere else in the States can you try out so many different models of e-bike suppliers, test and compare them in an indoor setting. The E-bike Challenge claim that they know how to reach an audience that neither the manufacturers nor the bicycle shops can reach. This was evident once again. No fewer than 42% of the visitors had never ridden an e-bike before. Many visitors indicated that they had not been in a bicycle shop for many years.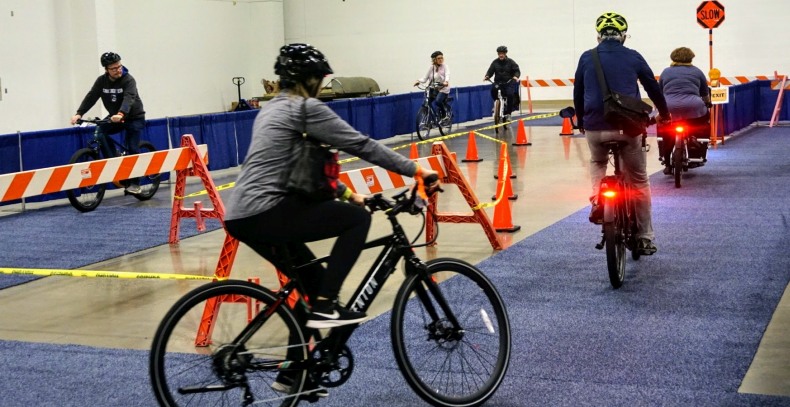 E-bike track
The large and safe bike track of the Challenge invites visitors to try riding an e-bike themselves. And this was done with great enthusiasm. Thousands of test rides were made, frequently by people who clearly had not ridden a bicycle for some time. Thanks to the electric back-up, there were no disappointments. Young, old, fit or with all kind of disabilities, there was an ideal electric bike available for everyone.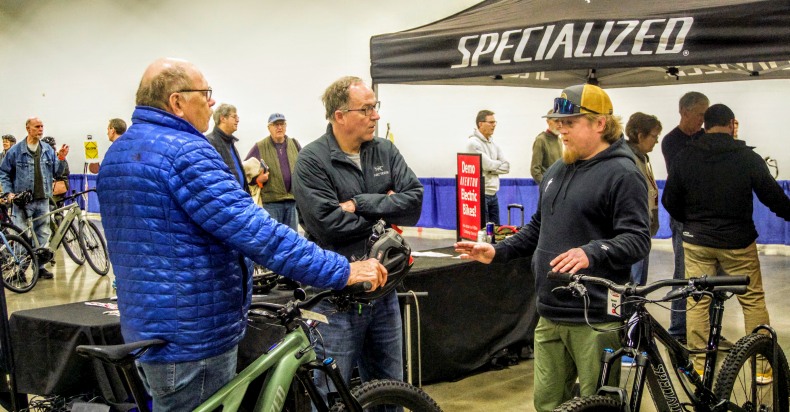 City bikes and cargo bikes
The most loved types of bikes by miles were the city bikes and similar models, which are suitable for recreational as well as for the daily commute between home and work. More than half of the test rides were made on these types of bikes. The Serial-1 by Harley Davidson, was the biggest draw. The cargo bikes drew a great deal of attention as well and were often selected for test rides. Despite the impact of the pandemic and supply shortage, there were enough models present for visitors to get orientated in the e-bike world.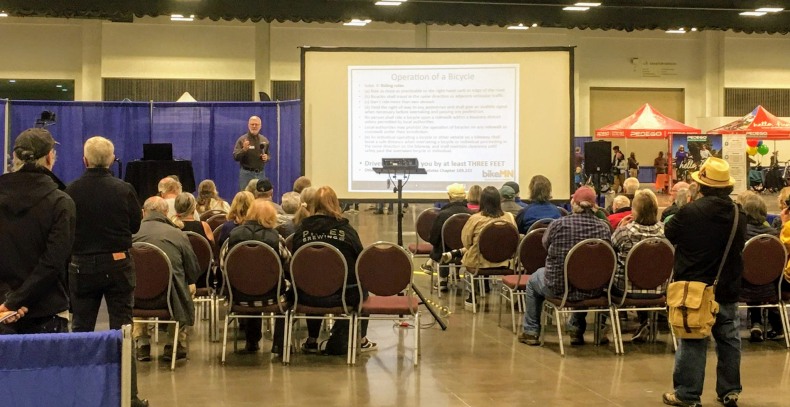 Presentations at the Challenge
As well as the test track and stands, the Challenge also provided a program of presentations on the exhibition floor. Dorian Grilley's presentation for the Bicycle Alliance of Minnesota drew a large audience. He talked comprehensively about the e-bike legislation and laws in Minnesota. The other presentations also drew many interested listeners.