Start a new registration for:

Online Experience
Fri 23rd & Sat 24th April 2021

Flanders Expo
Sat 1st & Sun 2nd May 2021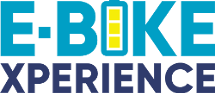 Jaarbeurs Utrecht
Fri 7th & Sat 8th May 2021
For the 2021 season it is necessary that everyone creates a new account.
Your login credentials of last year are no longer valid.
Please goto "login" and then to "Create New Account" to create a new account.